Here is one of many interesting items on display ot the Museum!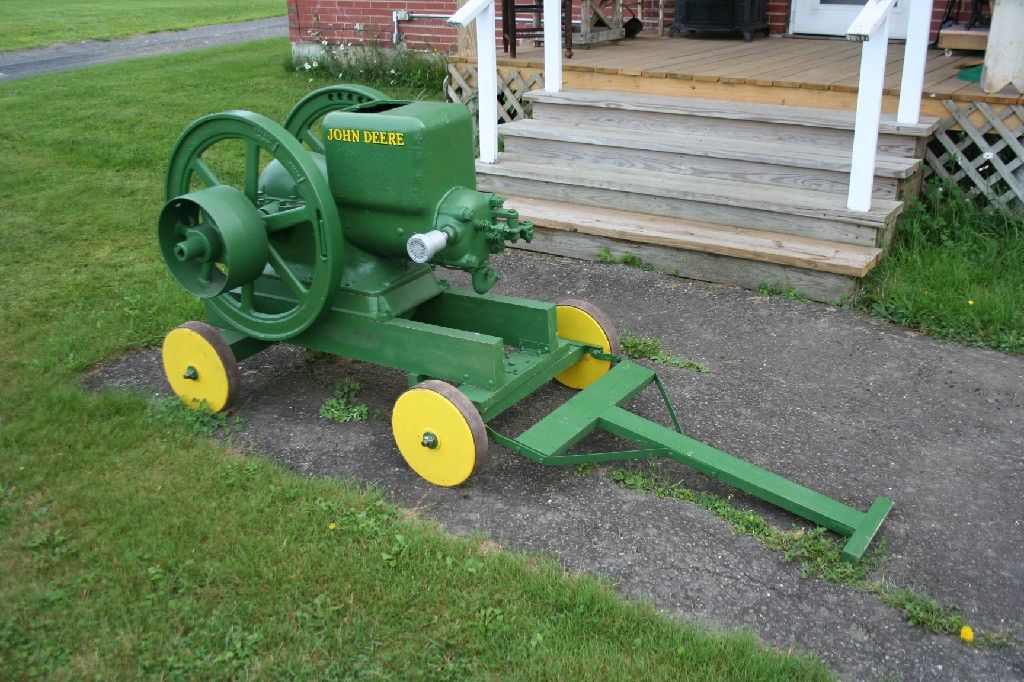 JOHN DEERE GASOLINE ENGINE - 1930'S



This is a mobile self contained water cooled 6 HP gasoline engine. Analogous to a tractor's power take-off unit, this unit used belts or straps to operate either a giant bench saw (to cut firewood) and/or grain threshing machines.

This engine belonged to Fernand Martin's father and was used on the family farm, called "Grand Ruisseaux" on Gagnon road in Madawaska, ME. The engine was restored by Gene Martin of NAPA Auto Parts in Madawaska, who donated it to the GGIHS.