Greater Grand Isle Historical Society
Won "Best in Show"
at the 35 Annual Acadian Festival
in Madawaska on August 12, 2012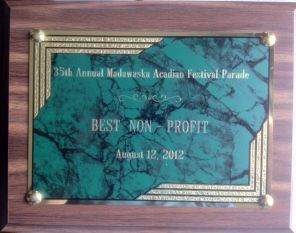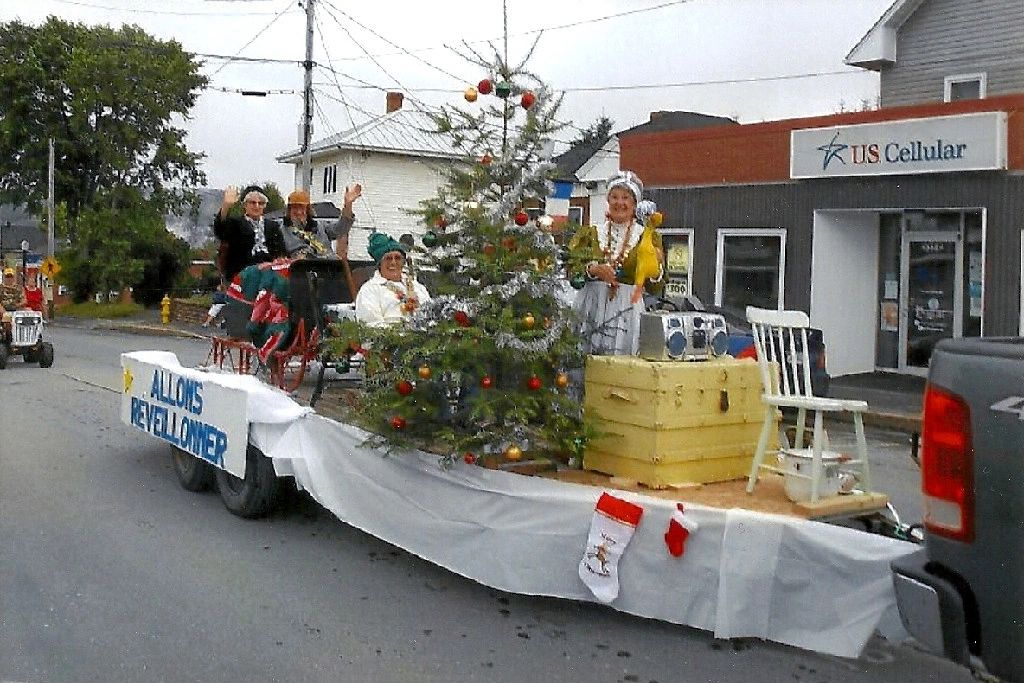 Members of the GGIHS on this years winning float. The float comes equiped with a travel trunk and it's own bathroom facility (chair and pot in front of the float).

Members are: Rene Fortin (standing) with chicken in hand ready to place in chicken stew pot on stove.

Gerald Soucy is sitting in front of the sleig while Claudette and Alcime Morin wave to the crowds.